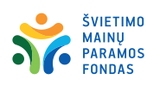 Tarptautinės praktikos lituanistinio švietimo įstaigose užsienyje 2023-2024
| | |
| --- | --- |
| Type | Scholarships for outgoing applicants, not specified |
| Nominal duration | 2-6 mėnesiai |
| Study language | combined Lithuanian/English |
Entry qualification

Student (1st, 2nd or 3rd study cycle)

• Paraiškas gali teikti tik Lietuvos Respublikos arba kitų Europos Sąjungos šalių piliečiai, studijuojantys Lietuvos mokslo ir studijų institucijose (MSI) visų pakopų ir visų studijų krypčių studijose su sąlyga, kad jų MSI sutinka išleisti į praktiką numatytam laikotarpiui.

• Paskutinio kurso studentai atrankoje gali dalyvauti su sąlyga, kad praktiką atliks per 12 mėn. nuo studijų pabaigos (absolventų praktika).

• Priimančiosios praktikos institucijos gali numatyti kitus papildomus reikalavimus kandidatų studijų krypčiai, kompetencijoms ir gebėjimams (žr. praktikos vietų sąrašus).

• Skirstant finansavimą pirmenybė bus teikiama kandidatams, kurie dalyvauja programoje pirmą kartą.

Visos konkurso sąlygos ir praktikos vietų sąrašai pateikti žemiau esančioje nuorodoje.

Paraiškoje galima rinktis 3 pageidaujamas praktikos vietas, su sąlyga, jog jos yra bent iš dviejų, skirtingų, šalių.

Daugiau informacijos rasite: stipendijos.lt/galimybes/kvieciame-teikti-paraiskas-tarptautinems-praktikoms-lituanistinio-svietimo-istaigose-2023-2024-m-m/#dalis-atrankos-s-lygos-ir-reikalavimai-kandidatams

The entry qualification documents are accepted in the following languages: Lithuanian.
| | |
| --- | --- |
| Territory requirements | Applications are accepted from the following territories (based on citizenship): Lithuania. |
Other requirements

A motivation letter must be added to your application.

Konkursui pateikiami dokumentai:

1. MSI, kurioje studijuojate, raštas, kuriame turi būti patvirtinta (raštas turi būti pasirašytas, pagal MSI vidinę tvarką, įgalioto asmens),:
• kad esate šios institucijos studentas, nurodant studijų programą ir kursą;
• kad MSI rekomenduoja Jus praktikai paraiškoje nurodytam laikotarpiui ir trukmei ( t.y. kad Jūsų praktikos laikotarpis yra suderintas su MSI);
• kad ši praktika bus įskaityta/neįskaityta kaip studijų programos dalis.
2. Gyvenimo aprašymas (rekomenduojama Europass CV forma).
3. Motyvacinis laiškas, adresuotas priimančiajai praktikos institucijai (rekomenduojama pateikti atskirus motyvacinius laiškus kiekvienai institucijai).
4. Oficialus aukštosios mokyklos dokumentas, kuriame pateikiami paskutinių 2 semestrų studijų rezultatai ir vidurkis.